Cops Tase a white man to death

"He was such a Pillar in the Community..."

BLECK!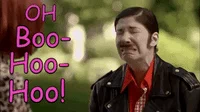 The Libtards will snot and cry about the brutal cops and how he had
mental issues and substance abuse problems. If it takes 6-8 cops
to hold someone down, they are dangerous. They can kill you or
some poor citizen, minding their own business. Still have a problem?
Volunteer to take in a person like this in your home and see what happens.
Shocking Videos Only For Strong Stomachs